Find Your Path to Mindful Health....with Dr. Ronda as your guide.  As an expert in her field, she will assist you in navigating your journey to balanced health through integrated treatment options.

Cutting Edge Integrated Medicine is your source for accurate information on progressive healthy lifestyles, mindful health and medicine!  Our approach is to guide our patients on their journey and teach  them mindful health care options.  We do this through integrating Sports Medicine, Chinese Medicine, Ayurvedic Medicine and Natural Medicine.  

CEIM is no ordinary medical practice! At CEIM, we care about you and our planet. We care about your health and your success in staying healthy. Our goal is to treat you as well as educate you  in the process. This is truly mindful and sustainable health care!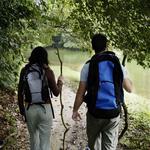 Commonly Treated Conditions:

Allergies

Anxiety

Arthritis/Bursitis

Bladder/Kidney conditions

Carpel Tunnel

Colds/Flu

Constipation/Diarrhea

Fatigue/Low energy

Headache/Mingraines

Muscle Stiffness/Pain

Numbness/Tingling

GYN / PMS / Menopause

Sciatica

Skin conditions

Sprains/Strains

Tendonitis

TMJ/Jaw Pain

Vertigo/Dizziness among other...

Where the science and art of mindful medicine merge!